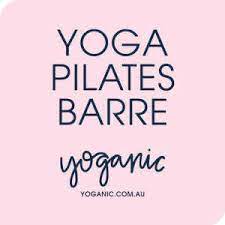 Yoganic
ADDRESS: LEVEL 1, 551 WILLOUGHBY RD, WILLOUGHBY
CALL – 0421 924 092
Family Yoga for carers and kids(aged 3-12).
February 19th, 2023
March 26,
April 30th,
May 28th,
June 18th,
July 23rd,
August 20th,
September 24th,
October 22nd,
November 19th,
December 17th.
2-3pm
Next class:
January 22nd, 2023
Our Family Yoga course will help your family develop healthy habits for a lifetime of wellness and happiness.
Simple breathing techniques to slow down the nervous system, develop self-control and connect kids and carers with their feelings.
Yoga poses to release energy, learn compassion and develop strength, concentration and self-confidence.
Games and processes that develop patience, mindfulness, compassion, leadership and other social/emotional skills.
Relaxation techniques and storytelling to calm the body and mind, and integrate physical, emotional and cognitive experiences.
Connection, joy, fun and appreciation for what makes your family unique and special.
ADULT YIN Yoga
Thursdays
7:15pm- 8:15pm
A deeply restorative and meditative class where the connective tissues —the tendons, fascia, and ligaments- are stretched to increase circulation in the joints and improve flexibility.
Unlike Slow Flow Yoga, there are no sun salutes, no planks, no chatturanga and no standing poses. Instead you'll do long-held seated, supine and prone poses.
Being still in a pose and bringing your attention to your breath helps you practice mindfulness, a tool that can be transferred from your mat to being more present and patient with your friends and family.
Yin Yoga is the perfect antidote for those who:
are tired, stressed or anxious
are tight and stiff
have a very active lifestyle
have injuries
are both brand new to yoga or very experienced.