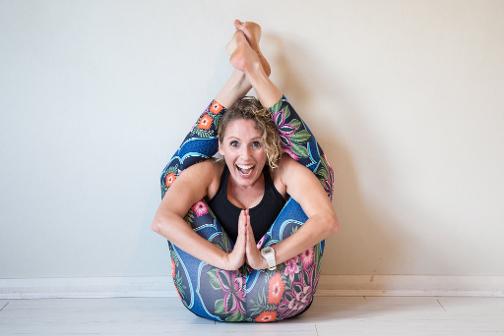 FREE KIDS' YOGA
SUSPENDED UNDED FURTHER NOTICE
** LOOKING AT BRINGING CLASSES ONLINE**
** WE WILL KEEP YOU POSTED**
Email DeeDee at yogabudzkidz@gmail.com with any questions!
***********************
You won't need to bend over backwards to get your kids involved in the latest venture at Darling Quarter!
Two sessions Fridays
10.30 - 11am
&
11.30am - 12 noon
Embrace the zen and take the kids down to the Northern Green at Darling Quarter for some free yoga!
The 30-minute sessions will be led by DeeDee Connor – a nanny, actress and qualified yoga instructor who specialises in children's yoga. She'll guide kids through this enjoyable and healthy activity, with parents and carers invited to join in on all the stretchy, bendy fun.
The yoga classes are tailored for pre-schoolers, aged 2 to 5 years, with primary school-aged children able to participate during school holidays.
Mats will be supplied so there's no need to bring any equipment or wear fancy gear.
In case of bad weather, the activity will be held nearby in the Monkey Baa Theatre foyer.
FREE
Website: darlingquarter.com
Address: Northern Green,1-25 Harbour Street, Darling Quarter
Contact:
yogabudzkidz@gmail.com
#0402386354