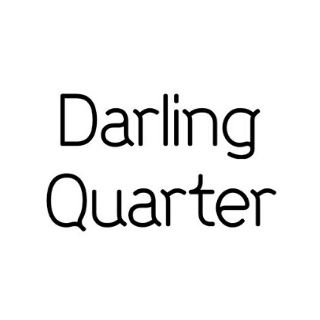 Starting again soon in 2021!
FREE YOGA for ADULTS
Darling Quarter's resident yoga instructor DeeDee, will lead you through a full class of strength, mobility and flexibility to get your body moving on a Saturday and Sunday morning. Located in front of the Tumbalong Park stage, you'll be surrounded by some of the only greenery in Sydney CBD.
If it is raining - please join us in the Monkey Baa Theatre Foyer (next to McDonalds, DQ), or text DeeDee on #0402386354 to see if the class is going ahead.
After you're done connecting body and mind, there are delicious Darling Quarter eateries for you to enjoy. You may be offered freebies, including free coffee, discounts and deals for attending the class. Whilst you're in Darling Harbour, why don't you make a day of it and enjoy some of the best shopping, eating and entertainment in Sydney.
Tumbalong Park is at the centre of the Darling Harbour precinct, located between Darling Quarter and the International Convention Centre, so getting there is easy. If you prefer to drive, pre-book parking at Darling Quarter (1- 11 Harbour St) for just $15 all Saturday and Sunday. To pre-book visit the Wilson Parking Website.
Remember to bring your own yoga mat! Bookings are essential as places are limited. Book your spot through Eventbrite. See you there!
***********************
FREE FRIDAY KIDS YOGA
Starts January 15th, 2021!
You won't need to bend over backwards to get your kids involved in the latest venture at Darling Quarter!
Two sessions Fridays
10.30 - 11am
&
11.30am - 12 noon
Embrace the zen and take the kids down to the Northern Green at Darling Quarter for some free yoga!
The 30-minute sessions will be led by DeeDee Connor – a nanny, actress and qualified yoga instructor who specialises in children's yoga. She'll guide kids through this enjoyable and healthy activity, with parents and carers invited to join in on all the stretchy, bendy fun.
The yoga classes are tailored for pre-schoolers, aged 2 to 5 years, with primary school-aged children able to participate during school holidays.
Mats will be supplied so there's no need to bring any equipment or wear fancy gear.
In case of bad weather, the activity will be held nearby in the Monkey Baa Theatre foyer.
FREE
Website: darlingquarter.com
Address: Northern Green,1-25 Harbour Street, Darling Quarter
******************************************************
FREE KIDS' YOGA
NOW ONLINE & AVAILABLE 24/7 via Youtube!!
Starting Monday 6 April, we will be hosting kids yoga sessions online to provide some entertainment during self-isolation. Everyone wants to give their kids the best start in life. Yoga helps toddlers and kids connect with their bodies, breath and minds, promoting positive body awareness, focus, compassion and individuality.
Our weekly classes led by DeeDee – a qualified yoga instructor who specialises in children's yoga – will be held on the Darling Quarter Youtube channel on Monday mornings at 10am.
The classes are tailored for pre-schoolers, aged 2 to 5 years, but is also suitable for primary school-aged children. All you need to join is: a device/TV with WIFI, yoga mat or a comfortable surface, towel or blanket and a small cloth to throw for some fun exercises. Don't miss our first session! We'll entertain the kids, whilst you get 30 minutes to yourself.
https://www.youtube.com/channel/UCKXnvgD43a2nWz1PFUXP0vA/videos
Contact:
yogabudzkidz@gmail.com
#0402386354